I would apologize for missing posts on Saturday and Monday, but I doubt anyone noticed. I was gone this weekend for a quick excursion that I will tell you guys about soon! Moving on now...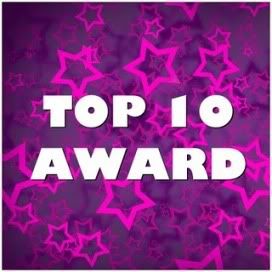 Thank you Eileen, from The Sneakerette for passing on this award. I highly encourage you to check out her blog because it's so unique.
Rules: Link back to the person/people who tagged you, nominate other 10 bloggers, and list your favorite 10 products.

(I unfortunately have to change this up a little bit because I don't have ten favorite products.)
5 favorite products:
1- Neutrogena Ultra Sheer Dry Touch Sunblock SPF100
2- ELF Mineral Eye Shadow Primer
3- Aveeno Nourish + Treatment Leave in Conditioner
4- Bath and Body Works Dark Kiss Body Splash
5- Physician's Formula Custom Eye Enhancing Creamliner

5 Other Bloggers
Get Up and Go!
WitchHazel
Dark Passion
A Vigilant Muse
the blog of worldly delights